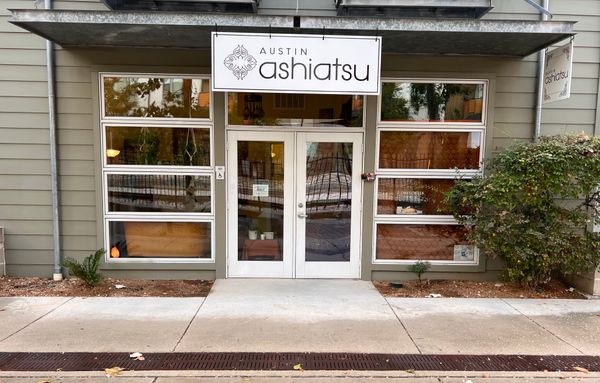 Our style
Over the years, Austin Ashiatsu began transforming the standard ashiatsu routine into a specialized therapeutic experience, we call Ashiatsu Therapeutic Massage. ATM is our own brand of ashiatsu curated from a dynamic blend of traditional massage modalities transformed by the power of the skillful foot.

Every therapist who comes on-board at Austin Ashiatsu is taken through our 3-month intensive Ashiatsu Therapeutic Massage training program led by owners, Mandy and Andrea. All of our therapists are required to complete this intensive training and mentorship to be eligible to join our team of top notch therapists.

High quality service is a primary value that has maintained throughout every aspect of building and running Austin Ashiatsu. This is precisely why you can feel confident you will receive the highest quality therapeutic experience every time, regardless of the therapist you choose.

Our Team - Your Therapists
We are extremely proud of our team of therapists, they are all uniquely gifted therapists and share the same passion in creating a memorable experience each time you visit Austin Ashiatsu.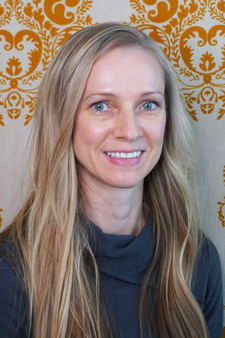 Andrea, owner
Andrea has been actively working in the healing field since 2009. She comes from a background as a physical therapist assistant and mastery level Ashiatsu therapist that has given her a uniquely rounded and compassionate approach to her clients' unique goals. Over the years, she draws her style of bodywork from these elements creating an integrative, intuitive and technical blend, applying specific techniques in helping clients reduce tension and find freedom and ease through movement. As a life long learner, Andrea seeks to constantly expand her knowledge and advance her skills in bodywork and rehabilitation to help her clients achieve their optimal state of well-being. Her attention to detail and caring nature of the health of all those she has the pleasure of working with make her a truly exceptional therapist.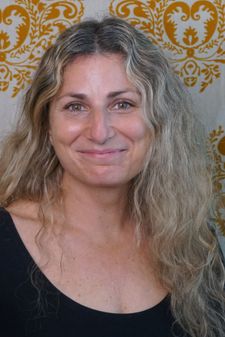 Mandy, owner
Mandy has been a licensed massage therapist since 2006. After graduating with a Bachelor of Science from Northwestern University, she moved to Austin to pursue a career in therapeutic massage. Mandy's focus from the beginning has been healing deep tissue work. As an Ashiatsu specialist, she has been able to take her healing results to a whole new level. Specializing in stress and tension release from neck, shoulders and lower back, Mandy has a natural ability to listen and meet the individual needs of her clients. Mandy is a top notch therapist and we are proud to have her exceptional skills serving our clients at Austin Ashiatsu.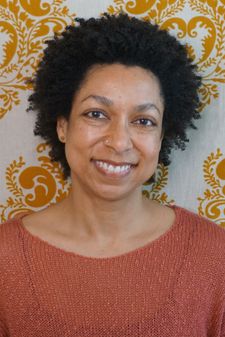 Josephine
Josephine started her massage therapy career in 2010. She trained at Austin Ashiatsu in 2019. Josephine's approach is anchored by empathy, intentionality, presence, intuition, and active listening. She combines body knowledge and curiosity, and technique with creativity. Her clients experience Josephine's dedication to fostering the relationship between profound relaxation and effective bodywork. Her clients feel that they are worked with as their whole being. Josephine believes that our healing and growth as individuals is fundamental to bringing more light into the world, as she has explored several other areas of wellness and personal growth. She is a lifelong dancer, certified yoga instructor, and certified gong practitioner. She is continuing her studies in sound healing and therapy, and will also complete an end-of-life doula training in the summer of 2022.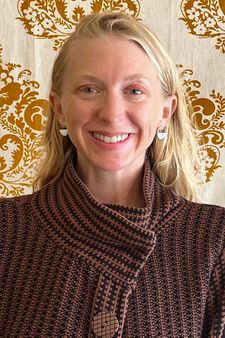 Rosalyn
Rosalyn has been working as a massage therapist in Austin since receiving her degree from Texas Healing Arts in 2012. Over the years Rosalyn has enjoyed growing her practice in deep tissue clinics, luxury spas, and yoga studios. Rosalyn has a natural ability to listen to her client's body and enjoys helping her clients find comfort and ease of movement. She has a BFA in dance performance from Marymount Manhattan College and is also a certified yoga instructor. She teaches original hot yoga and heated vinyasa classes at Pure Yoga Texas. Rosalyn is delighted to join this team of talented therapists and wholeheartedly believes in the effective healing style that defines Austin Ashiatsu.